Home Energy Audit Offers The Most Detailed Analysis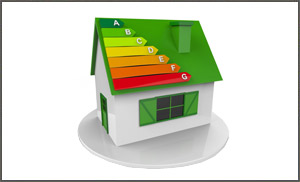 Over 65 percent of U.S. homes are currently under-insulated, not insulated and/or leaking an excessive amount of air and energy. If yours is one of those homes, you are wasting energy by leaking warm air in the winter and cold air in the summer.

For the homeowner who is serious about driving down energy consumption and costs, a home energy audit is a great starting point. North Shore Fuel is accredited by the Building Performance Institute (BPI), the leading developer of technical standards for home performance and weatherization retrofit work. When we do an energy audit, we perform an extensive battery of tests over the course of one to three hours. This comprehensive assessment provides you with valuable information regarding the existing condition of your home, and identifies areas where energy efficiency, comfort and safety improvements can be made. North Shore can then help identify short- and long-term solutions to remedy any problem areas in your home.

Upon completion of the audit, we'll present you with a report that covers your home's insulation and air sealing; the efficiency of the heating and cooling equipment; the efficiency of the lighting; and health and safety issues. You can use the report as a blueprint for your energy conservation campaign.

To request a Home Energy Audit, please give us a call or contact us online.