North Shore Fuel Connected Home
Have you ever dreamed of being able to control all your home's functions from one place? With North Shore Fuel Connected Home, that dream is a reality. Now, you have the power to make adjustments to your home quickly and conveniently. North Shore Fuel Connected Home brings the future to you by turning an ordinary home into a fully-controllable smart home via your smartphone or tablet. Did you forget to switch off a light before you left the house? Simply switch it off from your phone. Are you uncomfortable with the temperature, but don't feel like getting up as you're sitting back in your favorite chair? Use the home automation app to control your thermostat. It's that simple.
Until just recently, this type of automation was not widely accessible to homeowners. North Shore Fuel Connected Home is as affordable as it is effective. This high-tech amenity ensures that your home will never be left unattended again, even when you're not there. Gone are the days of debating whether or not to turn around and check to see if your doors are locked when you're already on the road. That power is now at your fingertips, and you'll never again have separation anxiety from your home.
With North Shore Fuel Connected Home, you'll have convenient control of various aspects of your home such as:
Access door locks and lights on command
Adjust and monitor your thermostat, so you always come home to your ideal environment
Automatically shut off water main to prevent flood damage
Monitor activity in and out of your home with live video surveillance
Manage your home's energy usage by scheduling on/off times
Keep track of your energy savings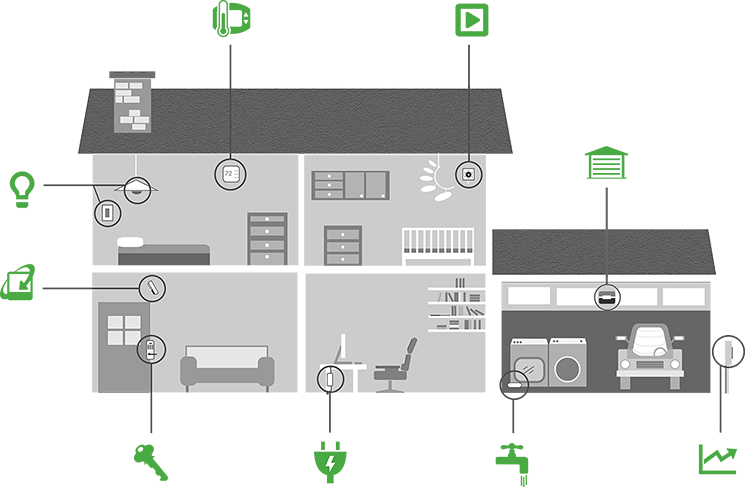 North Shore Fuel Connected Home makes your life easier and more convenient, and your home safer and more secure than ever before. Call or contact North Shore Fuel today to schedule a FREE North Shore Fuel Connected Home consultation.