Posted on June 27, 2019
Unless you can see the future, there's no telling what kind of trouble your heating and air conditioning systems can get into. That's why, no matter what season is in full swing or on the way, preventative maintenance is crucial to the comfort of Massachusetts homeowners!
Read full post
---

Posted on June 19, 2019
There are some important changes on the horizon, and as your provider of all things home comfort, we feel it's our duty to help keep you informed so that you can make the right decisions for yourself and your wallet.
Read full post
---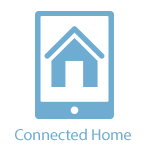 Posted on May 21, 2019
Everyone needs to getaway once in a while – especially during the summer! If you own a summer home, bring it into the 21st century with North Shore Fuel's Connected Home features. Your newly connected home will make it easier for you to monitor your property all year long, and prepare it for your arrival when the weather starts to heat up!
Read full post
---