Posted on October 12, 2016
You might be surprised to learn just how pleased some customers are after upgrading their heating equipment. Many people upgrade their systems thinking that all heating equipment is created the same, and then they are pleasantly surprised once their new equipment is up and running. The reduction in heating costs can exceed 30 percent, and that i…
Read full post
---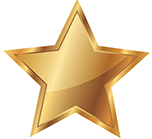 Posted on October 12, 2016
Have you stayed with Oilheat? Congratulations! You are paying less for your fuel, helping the environment, and moving forward to reduce fossil fuel consumption, without having to replace your heating system.
Read full post
---

Posted on October 12, 2016
Your summer home is an enjoyable escape when you are there, but what about all those other times? If you would like more peace of mind about your summer home, we can help in lots of ways.
Read full post
---