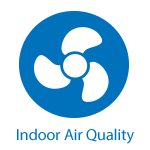 Posted on September 25, 2019
The cold weather is on its way – are you ready for the dry air that comes along with a Massachusetts winter? One surefire way to prepare is with a new whole-home humidifier from North Shore Fuel! Without one, the dry air might get the best of your home and your family's health. Here are some problems caused by dry air:
Read full post
---
Posted on September 4, 2019
The short and sweet answer is absolutely! But our goal with this blog is to educate our Massachusetts customers, so that answer just won't cut it this time around. You may wonder if buying the biggest furnace on the market is the best choice for your living space. After all, how could the most powerful heating equipment not be the perfect fit for y…
Read full post
---

Posted on August 23, 2019
With heating season approaching, as well as the back-to-school season, we figured it was as good a time as any to take a look at how your air conditioning system performed this summer. While typically grades aren't given out until after school ends, your AC equipment is getting an early review!
Read full post
---